The task of our multi-lingual, flexible and responsible freight forwarding team is to coordinate and handle full, groupage and part truck loads and to keep constant contact with our customers and drivers. Our business site in Sopron lies near the country border between Austria and Hungary, serving as a gateway in freight forwarding between Hungary and Western Europe.
Our aim is to ensure that our customers could safely focus on their daily operations while their freight is en route to its destination and be safe in the knowledge that their cargo would reach the required destination undamaged and on time.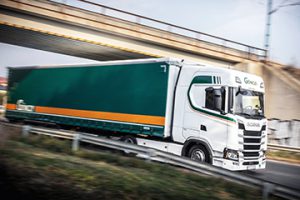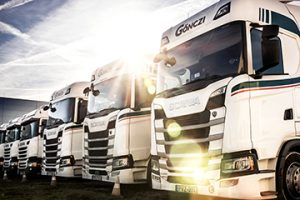 International and domestic shipping
All our lorries are fitted with EURO 6 engines and their average age is below three years. The fleet includes lorries with the maximum loaded weight of 24 tons (for 34 pallets); the maximum loaded weight of 12 tons and loading capacity of 4.9 tons (for 21 pallets) and the maximum loaded weight of 3.5 tons and loading capacity of 1.5 t (for 5 pallets), respectively. With our all-risk cargo and liability insurance, both domestically and within in the territory of the European Union, we transport
urgent freight,
hazardous freight (ADR),
high-value goods,
groupage and multi-drop loads,
loads to feed 'just-in-time' manufacturing processes,
site to site,
ADR loads,
expedited loads,
expedited loads
and provide stand-by trailer service on a daily basis.
Our regular customers include dominant multinational companies with operations in Western Hungary, who emphasise high quality, accuracy and precision in service. Our special capability is to transport the products of Hungarian-based automotive suppliers to European car manufacturing plants in the framework of the just-in-time (JIT) system.
Starting from 2012, we have strengthened our regional presence by shipping to destinations in countries bordering on Hungary, specifically, in Austria, Slovakia and Slovenia, by serving domestic destinations with full or partial loads or groupage transport.
Our stand-by trailers serve as temporary storage capacities on locations and for periods specified by our customers. This service helps streamline our customers' internal logistics processes and optimise loading and storage capacities.
We grant our regular customers customised rates and delivery times. Even customers placing ad hoc freight orders are served by their personal freight forwarders until the freight is completed.
Insurance
We have Freight Forwarder's Liability Insurance in place to keep our customers' harmless, which provides cover for any damage caused by our freight forwarder during the logistics operations. Click on this link to view our policy..
Our damage/damage-free ratio stands at 0.09%.